Behind the Scenes shots by Sinuhe Xavier and some shots are mine that I shot on 35mm film from a Collaboration Video shoot for The Mighty Motor. Dave Castillo was out on the Covert Camera Bike getting some really badass angles. I brought out my 74' Husky, my 69' Triumph Bonneville for fun, but we filmed with Sinuhe's Triumph Scrambler. Glad he let me cut her loose a bit. Finished the day with some cold Tecate's because its not a Sinuhe directed shoot without those at wrap!
(click photo to see next)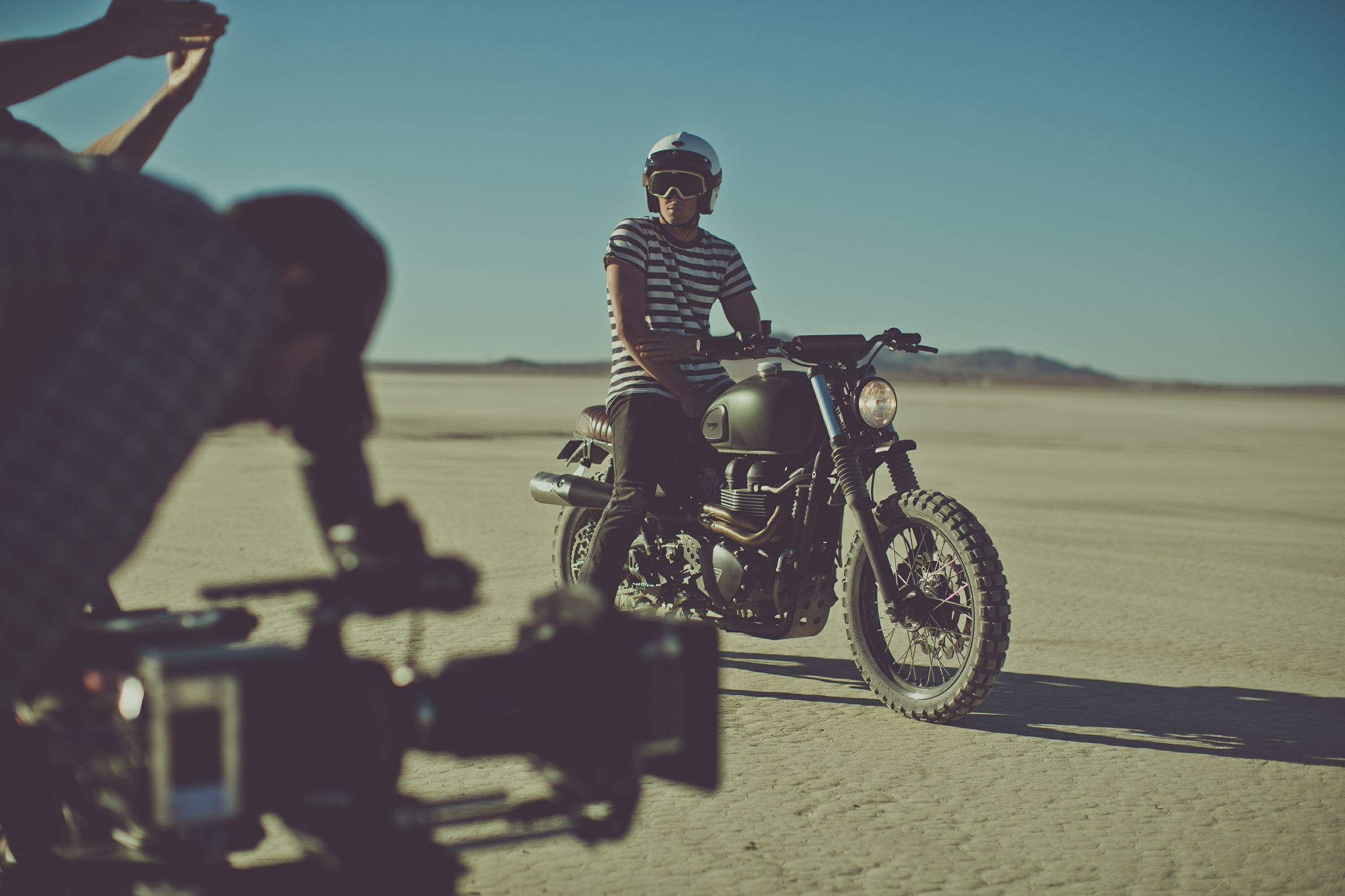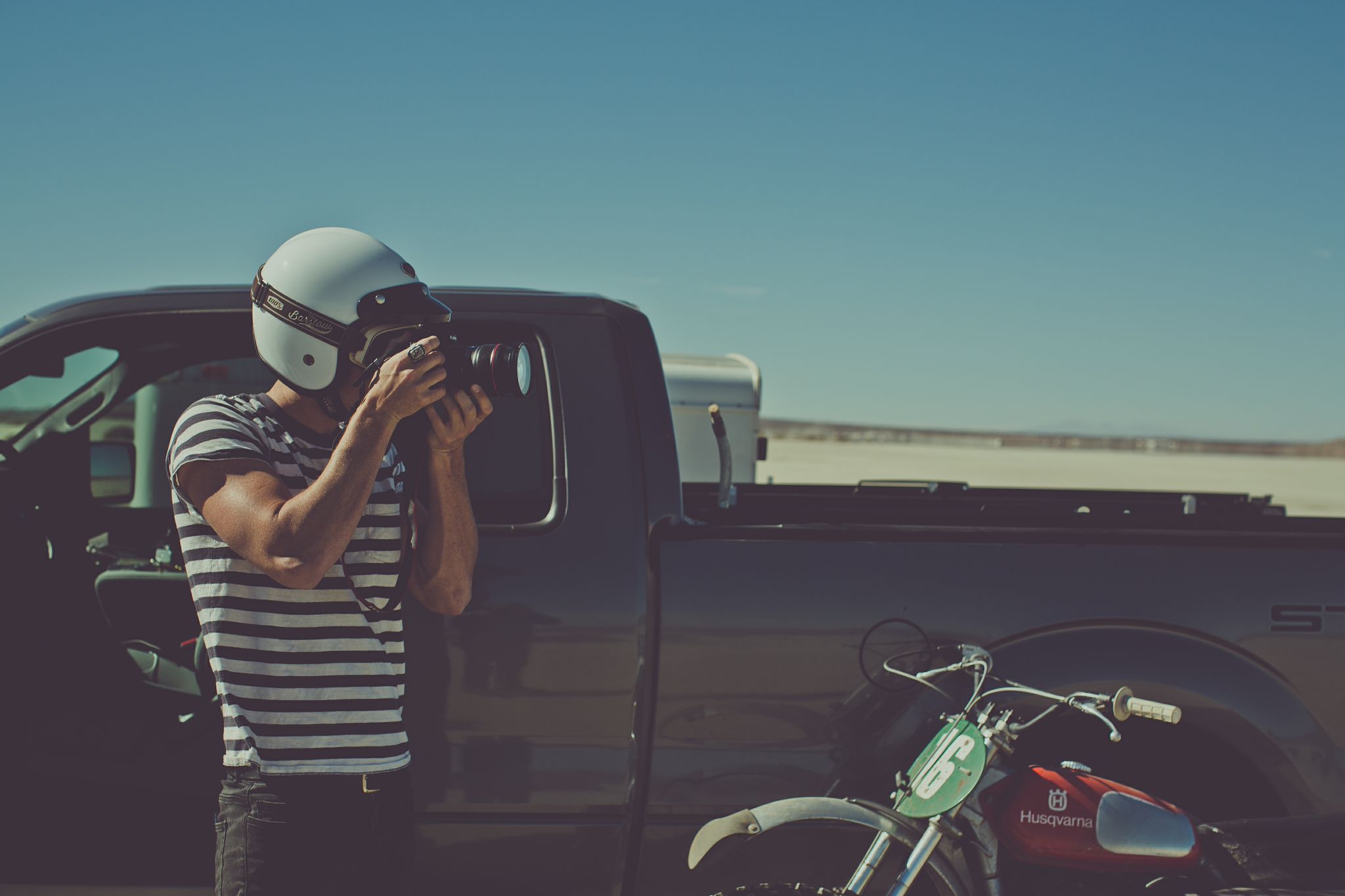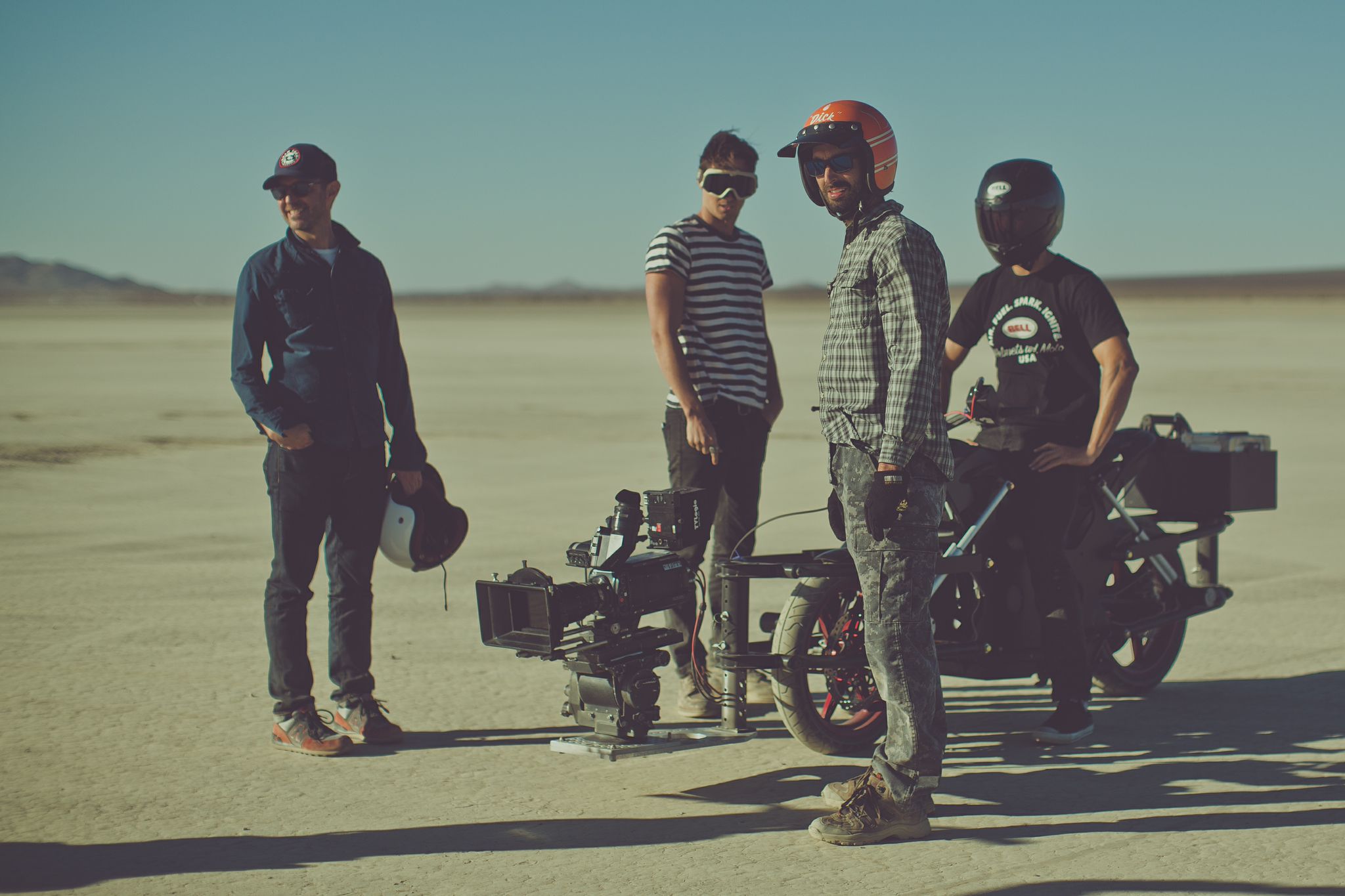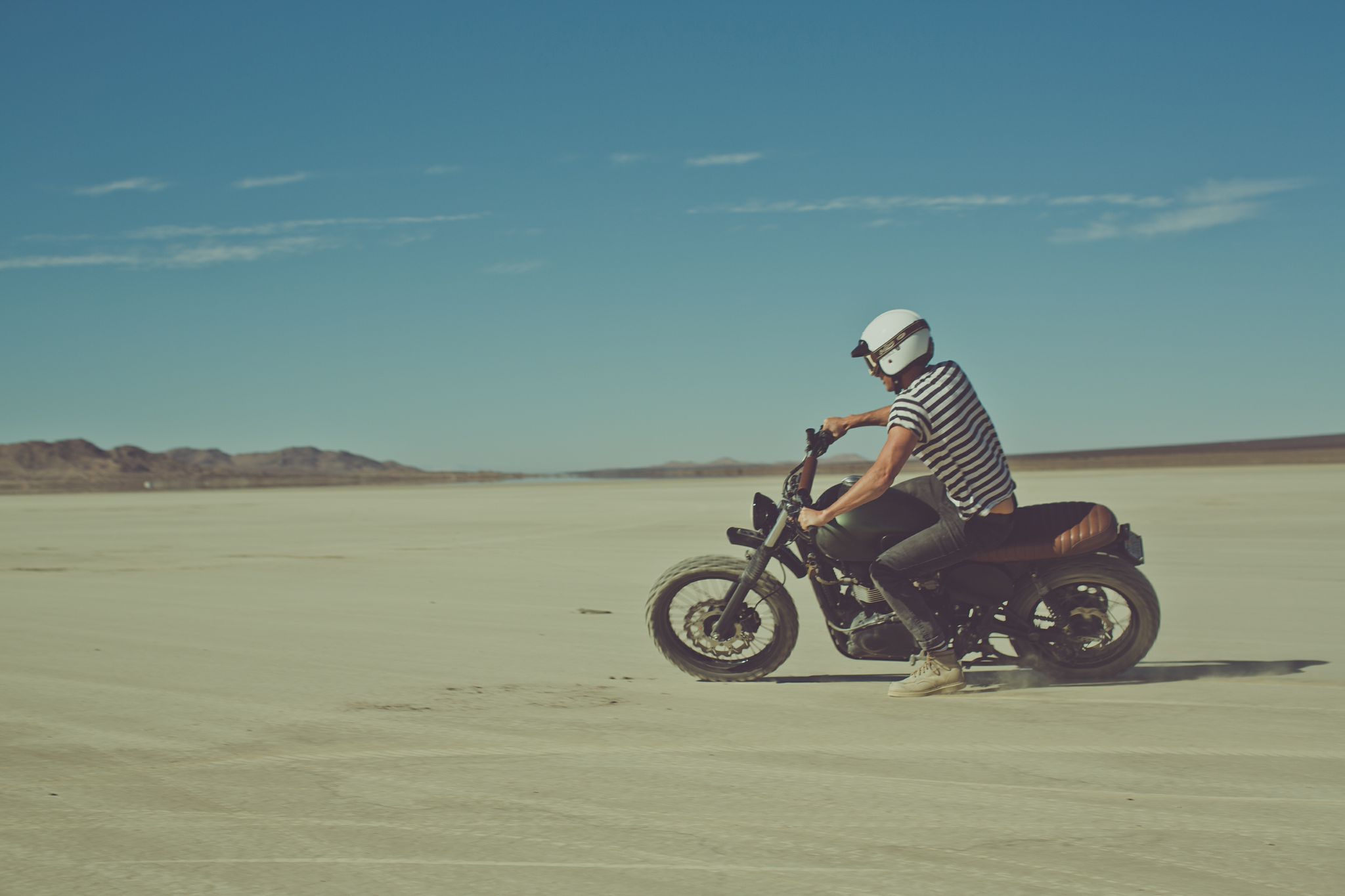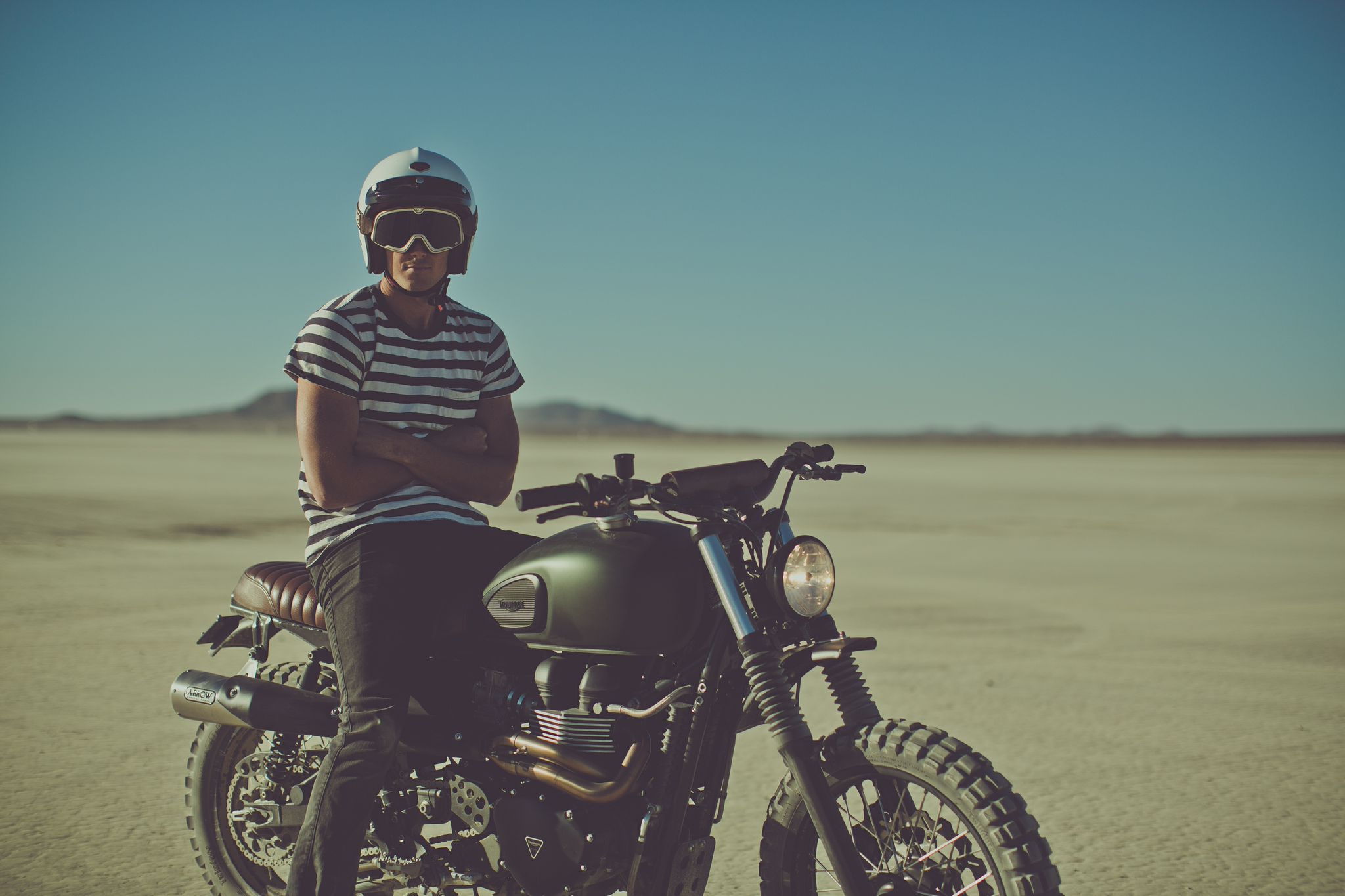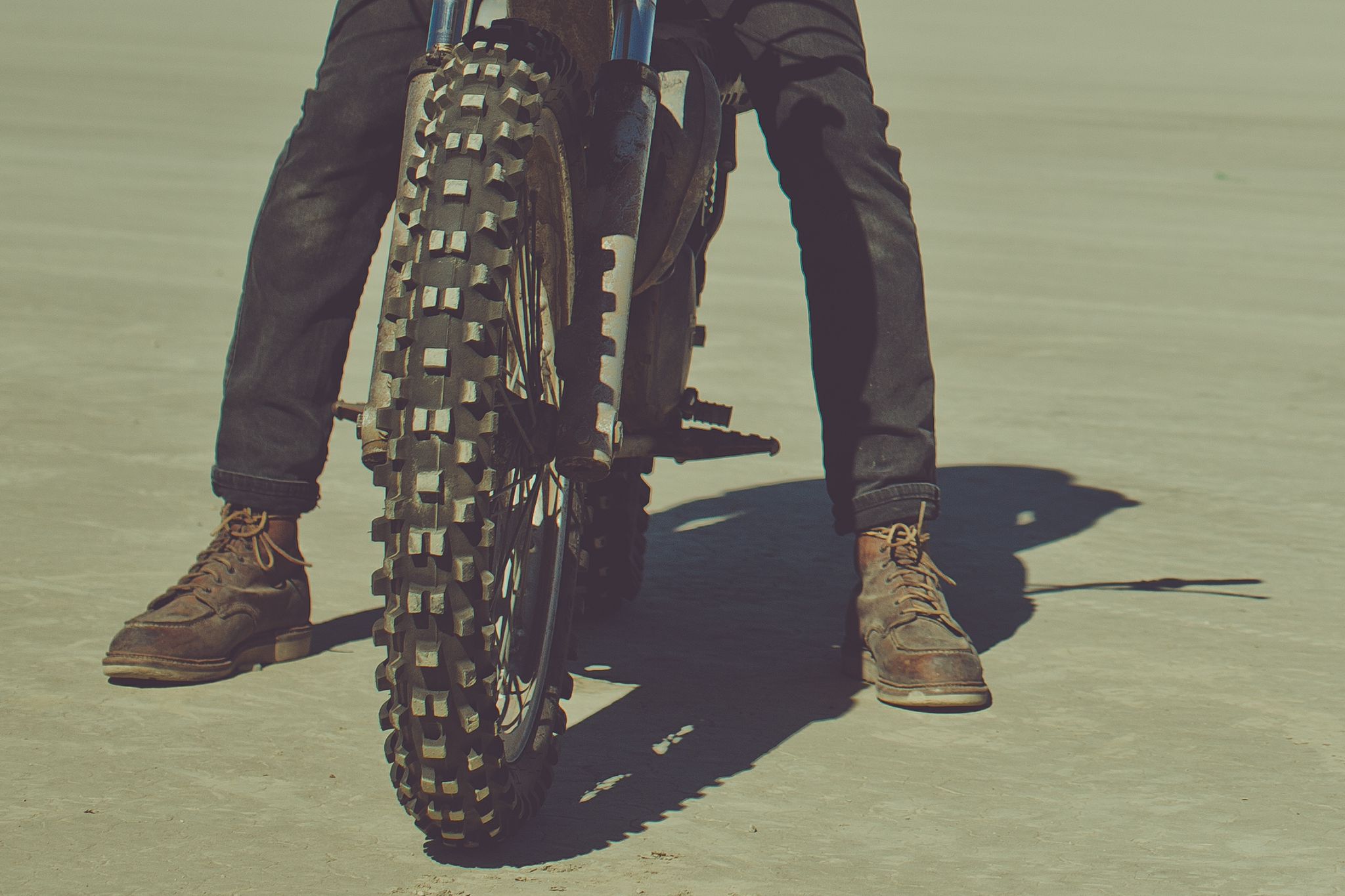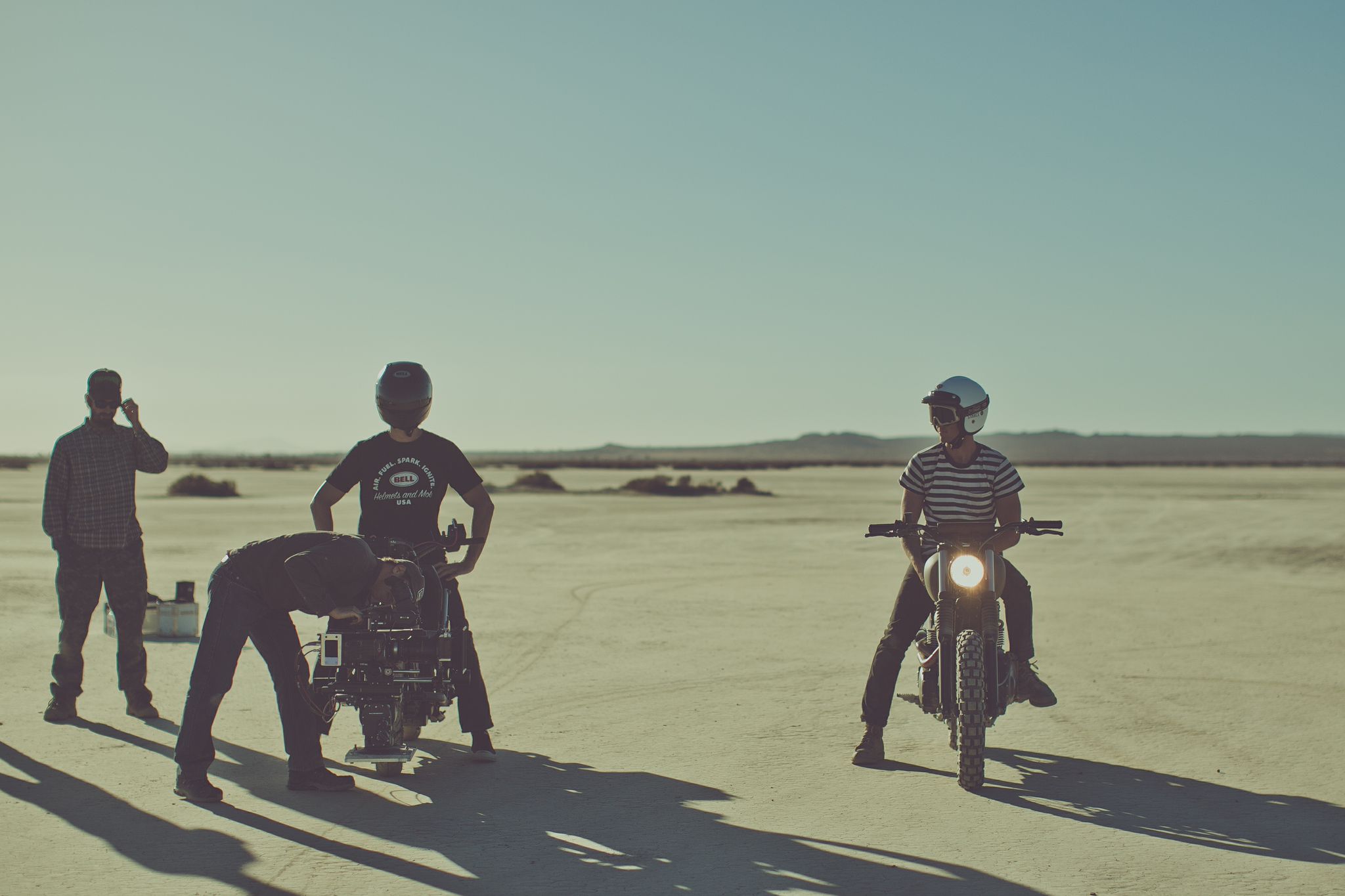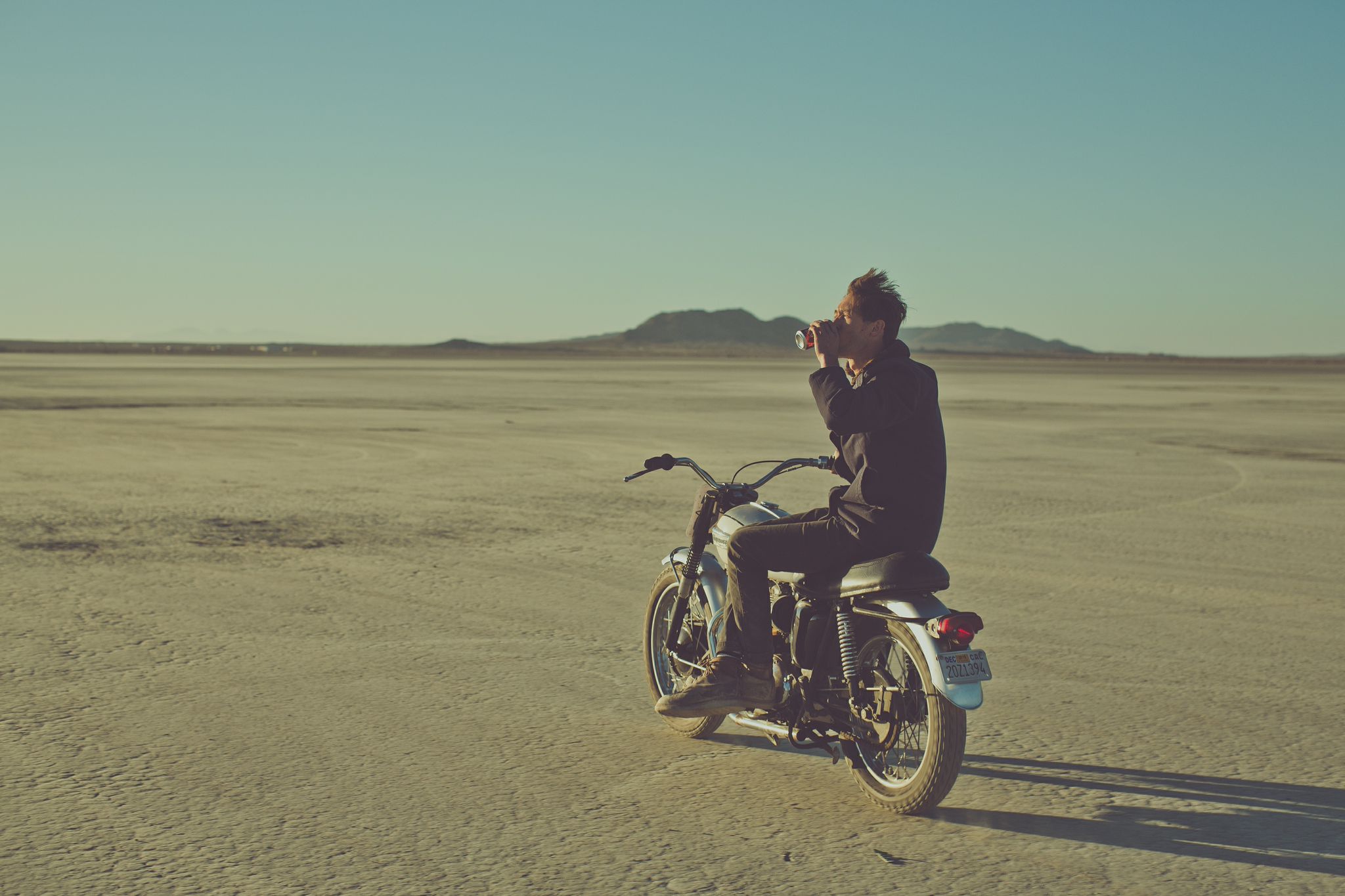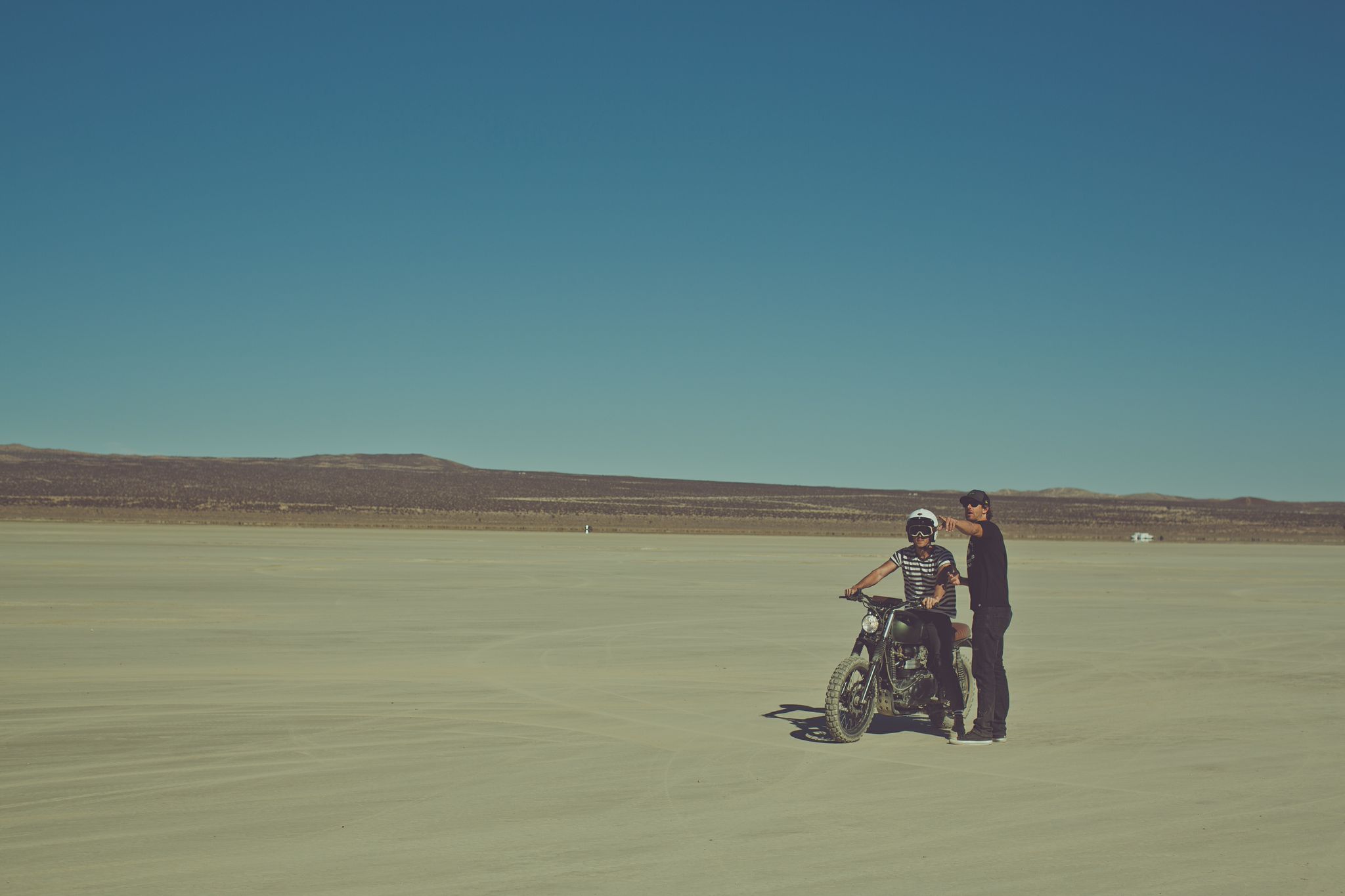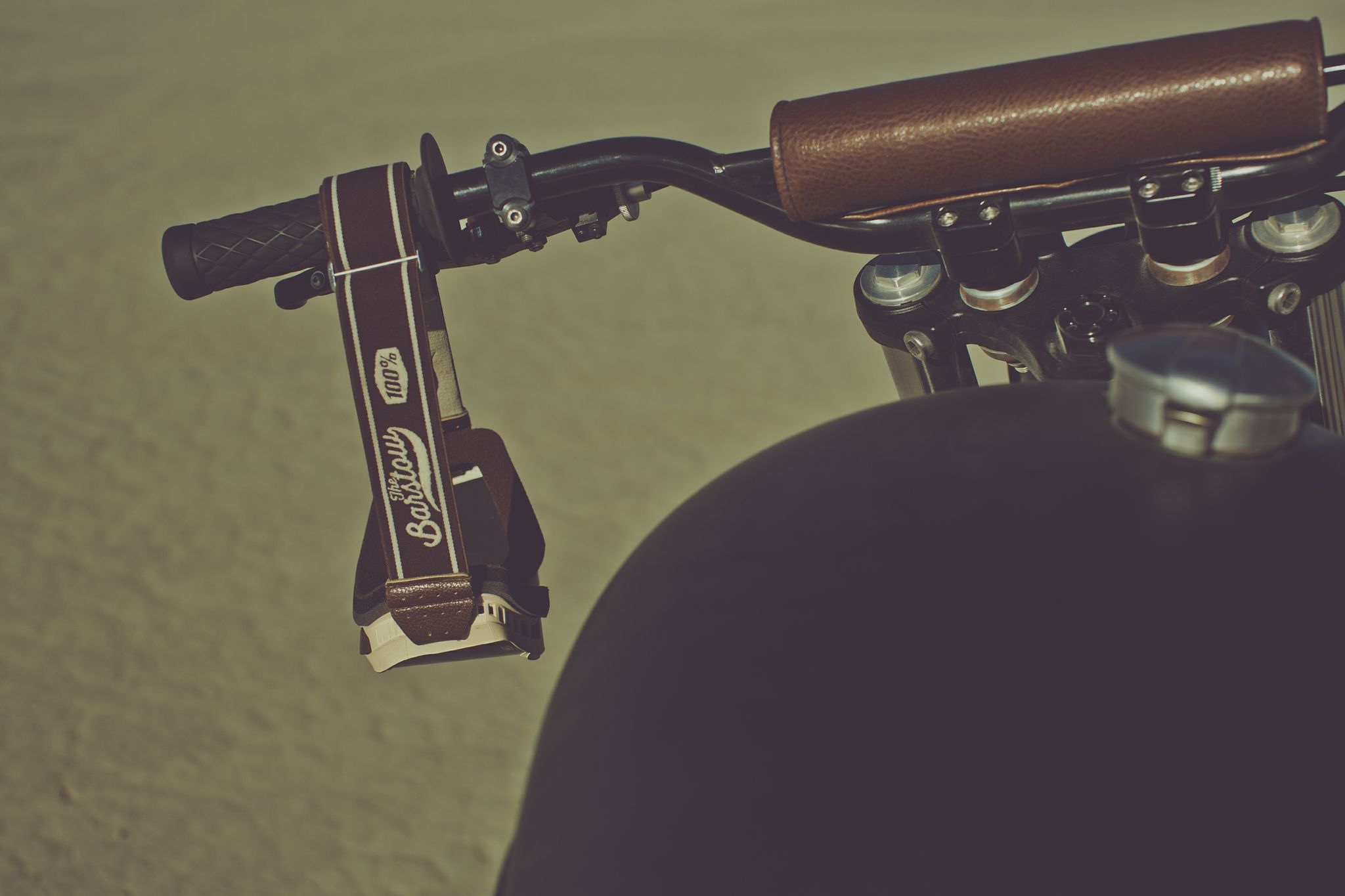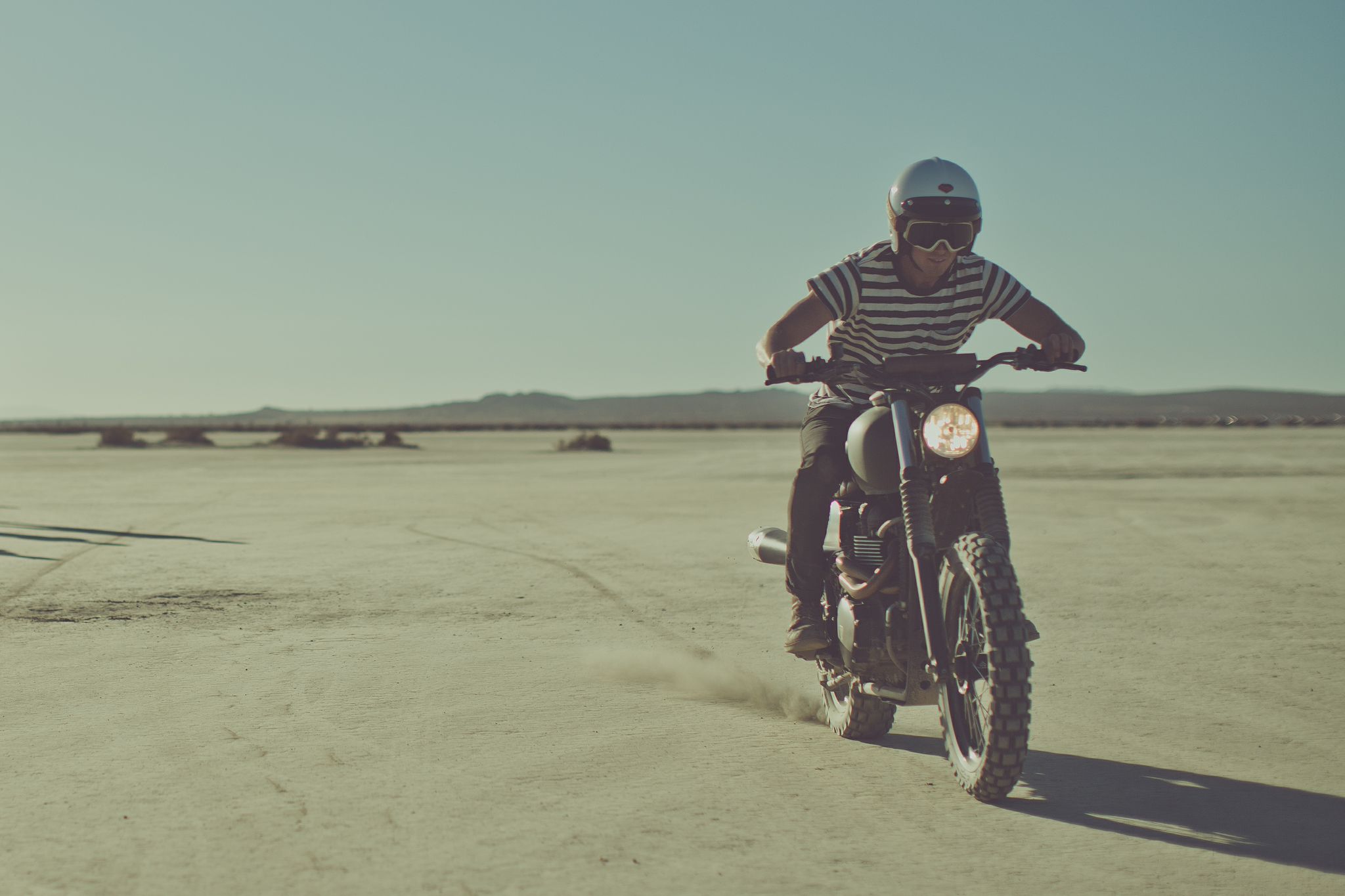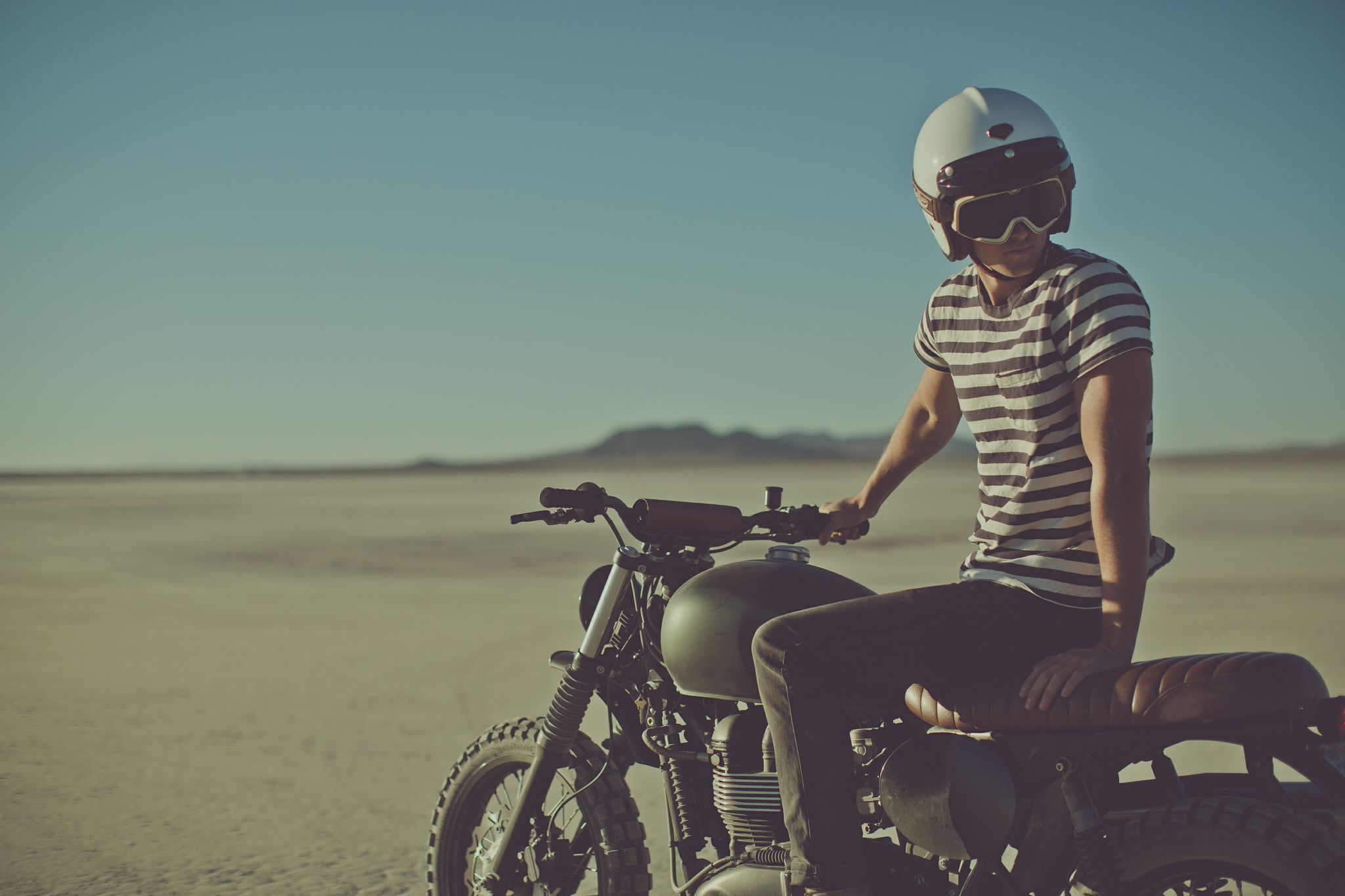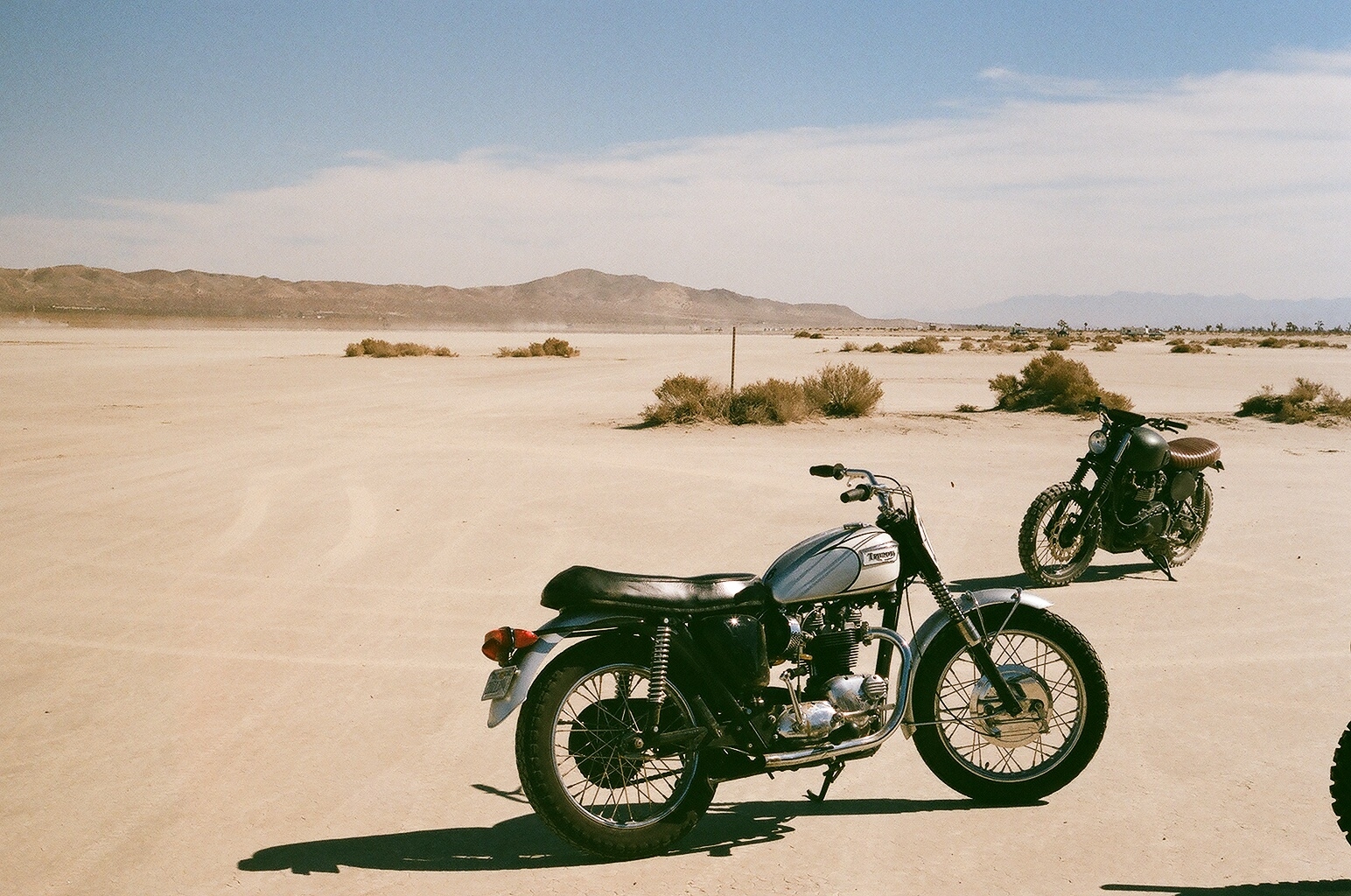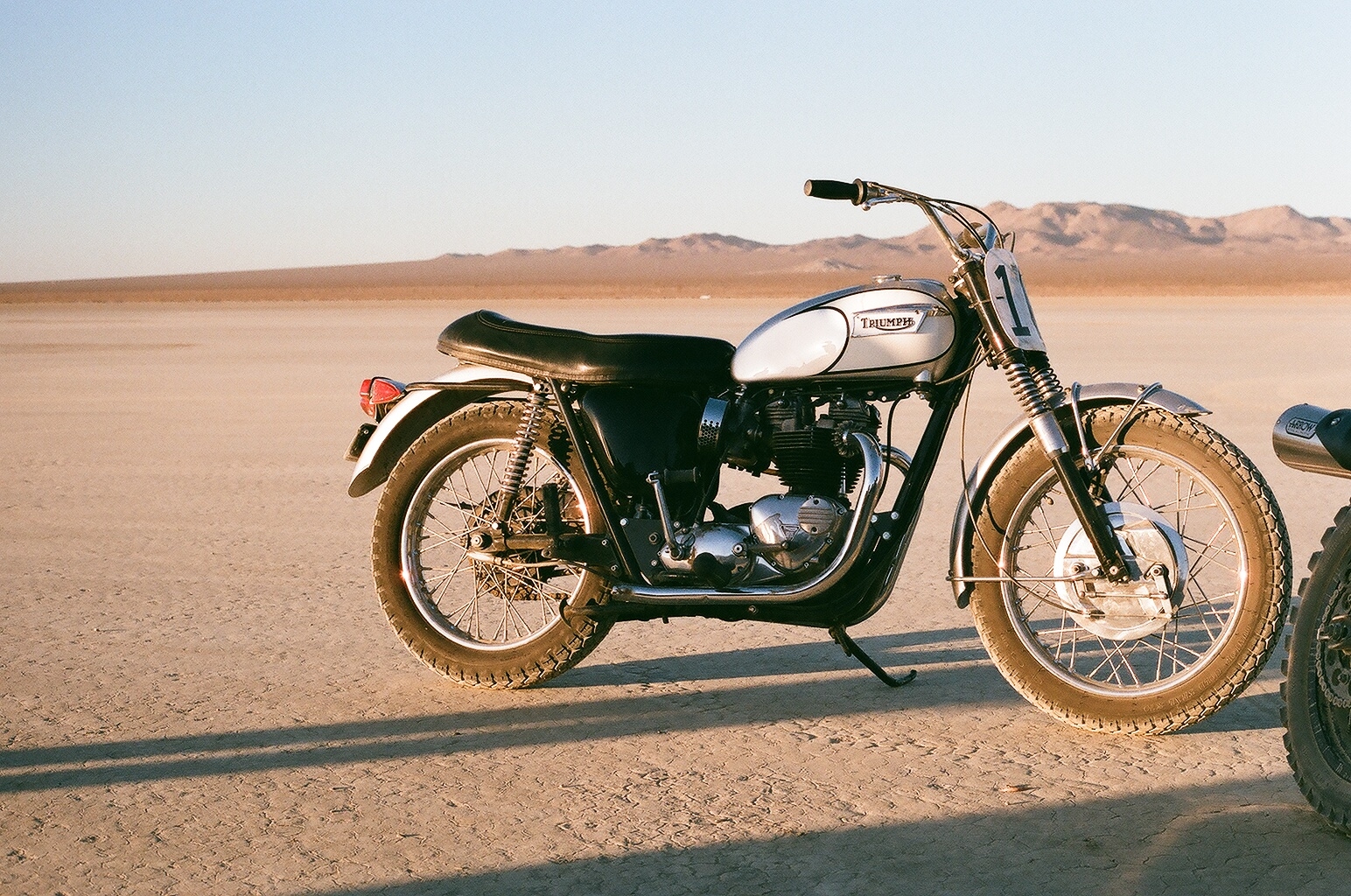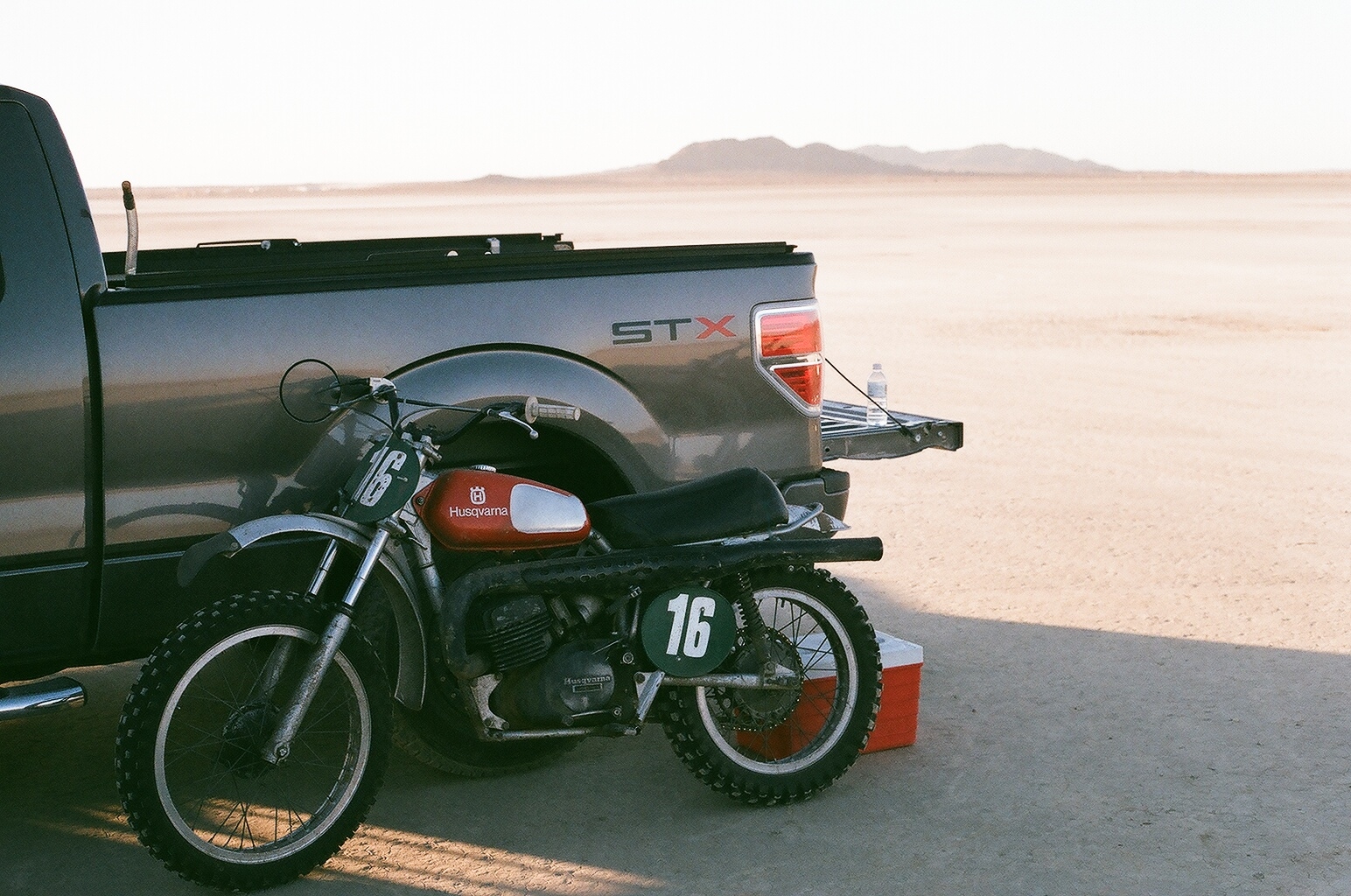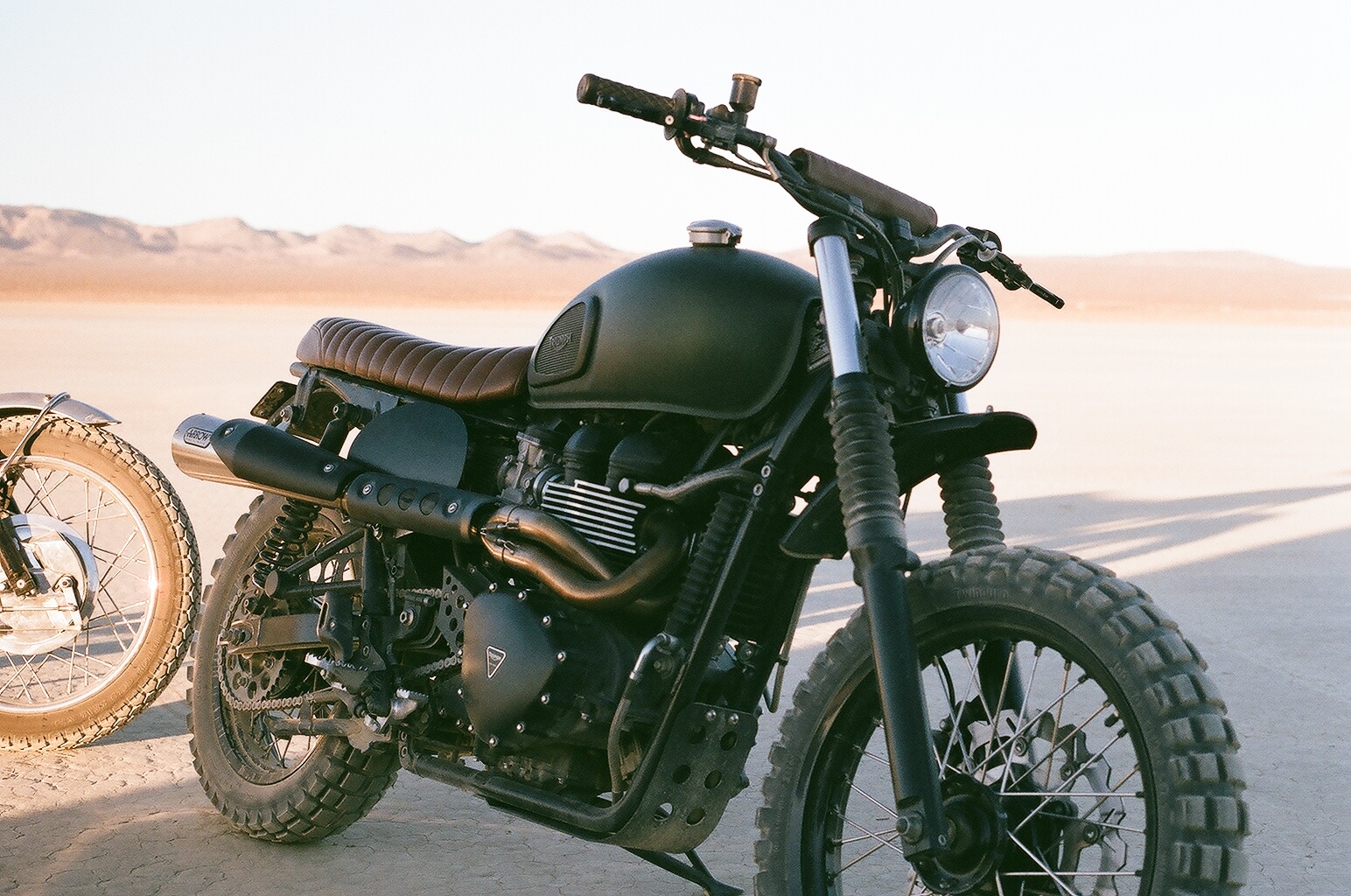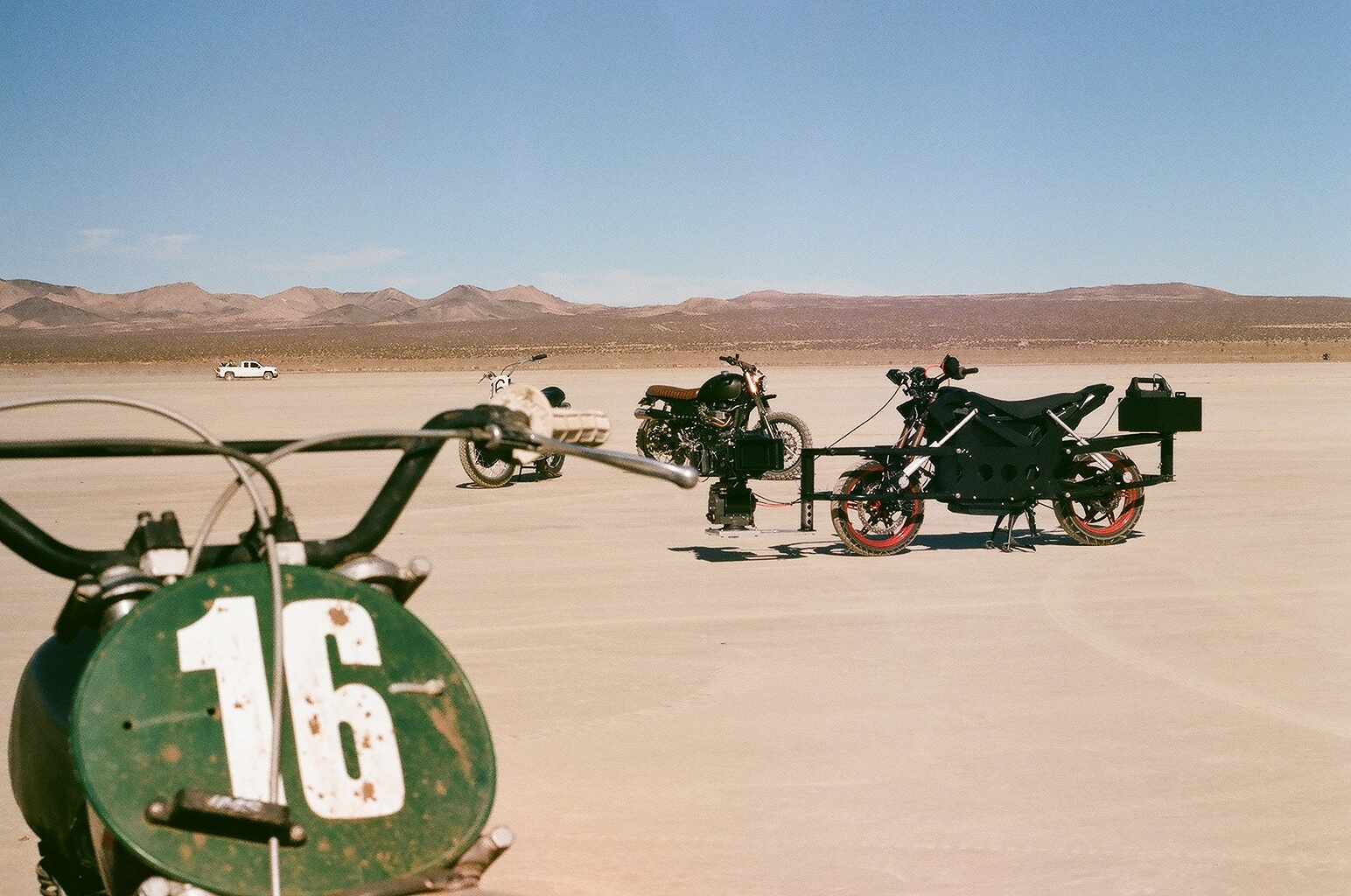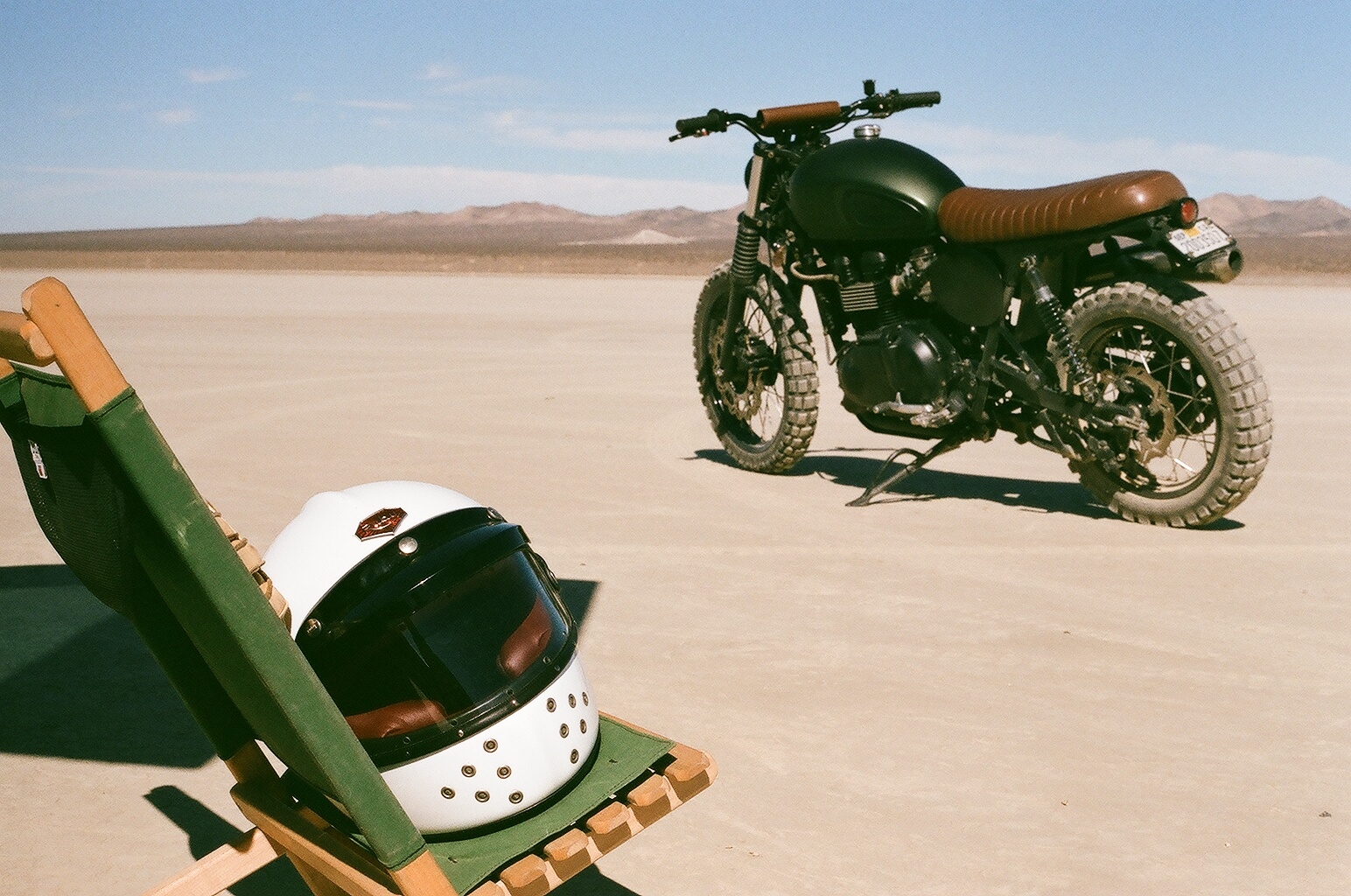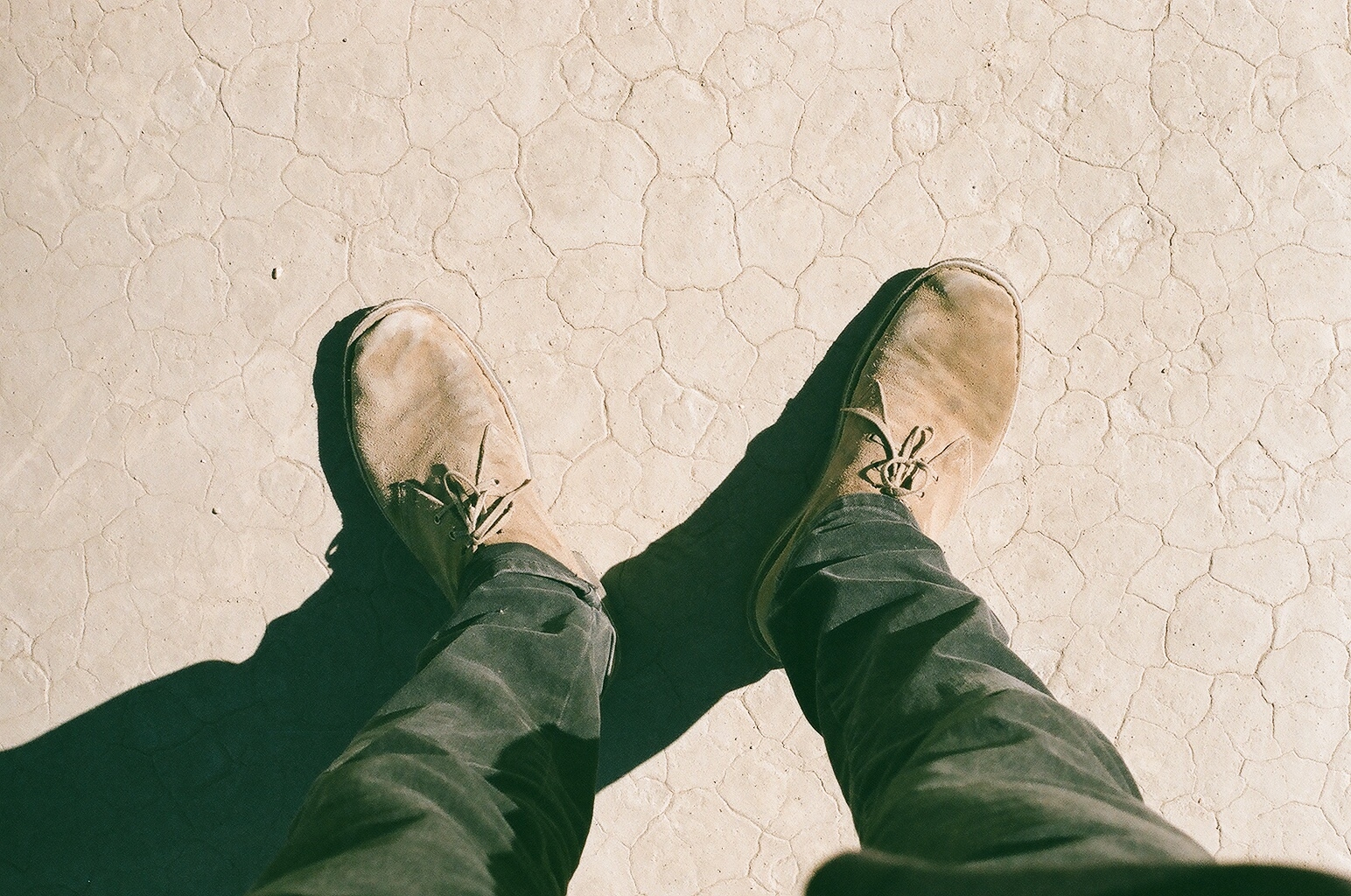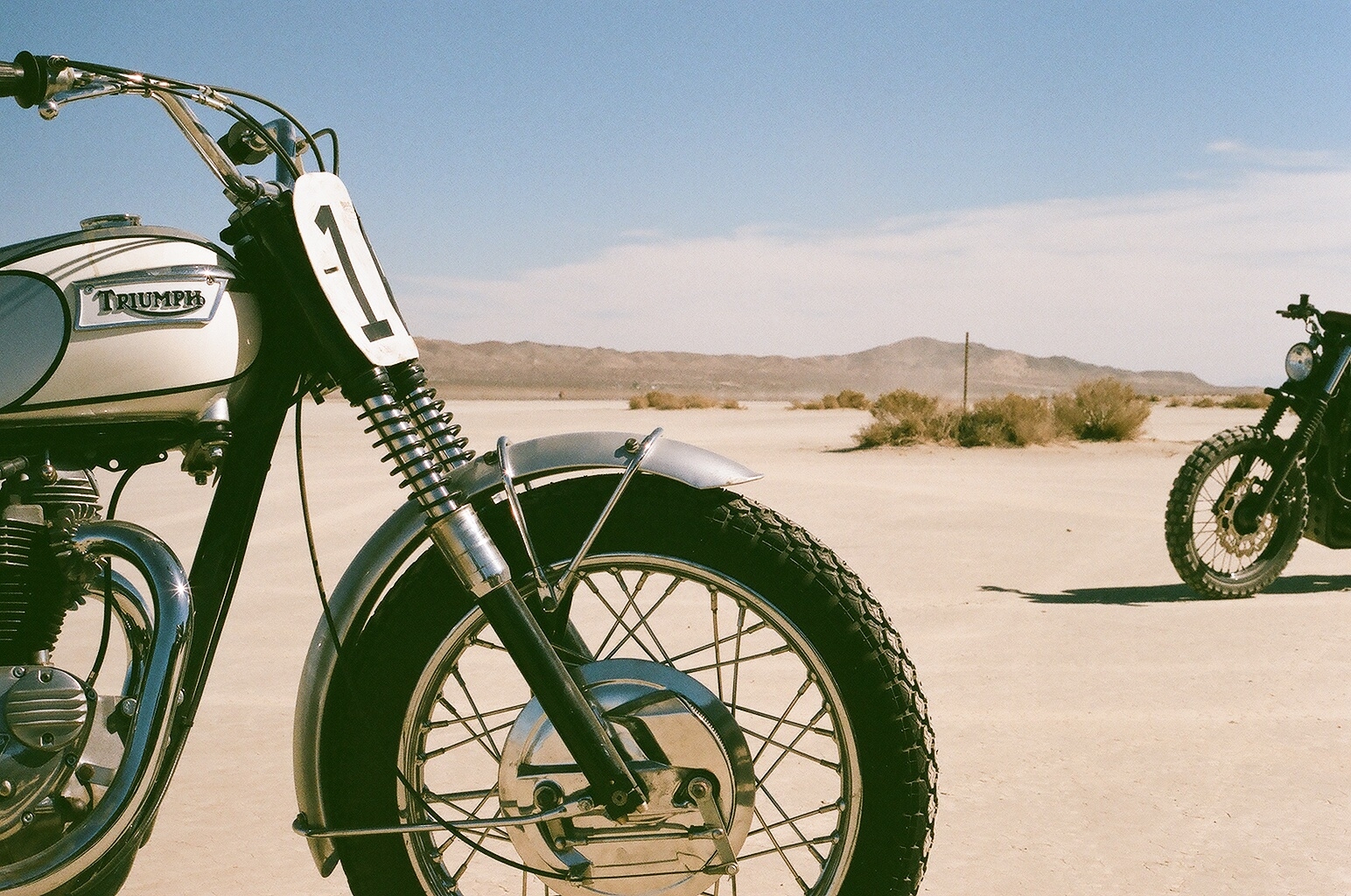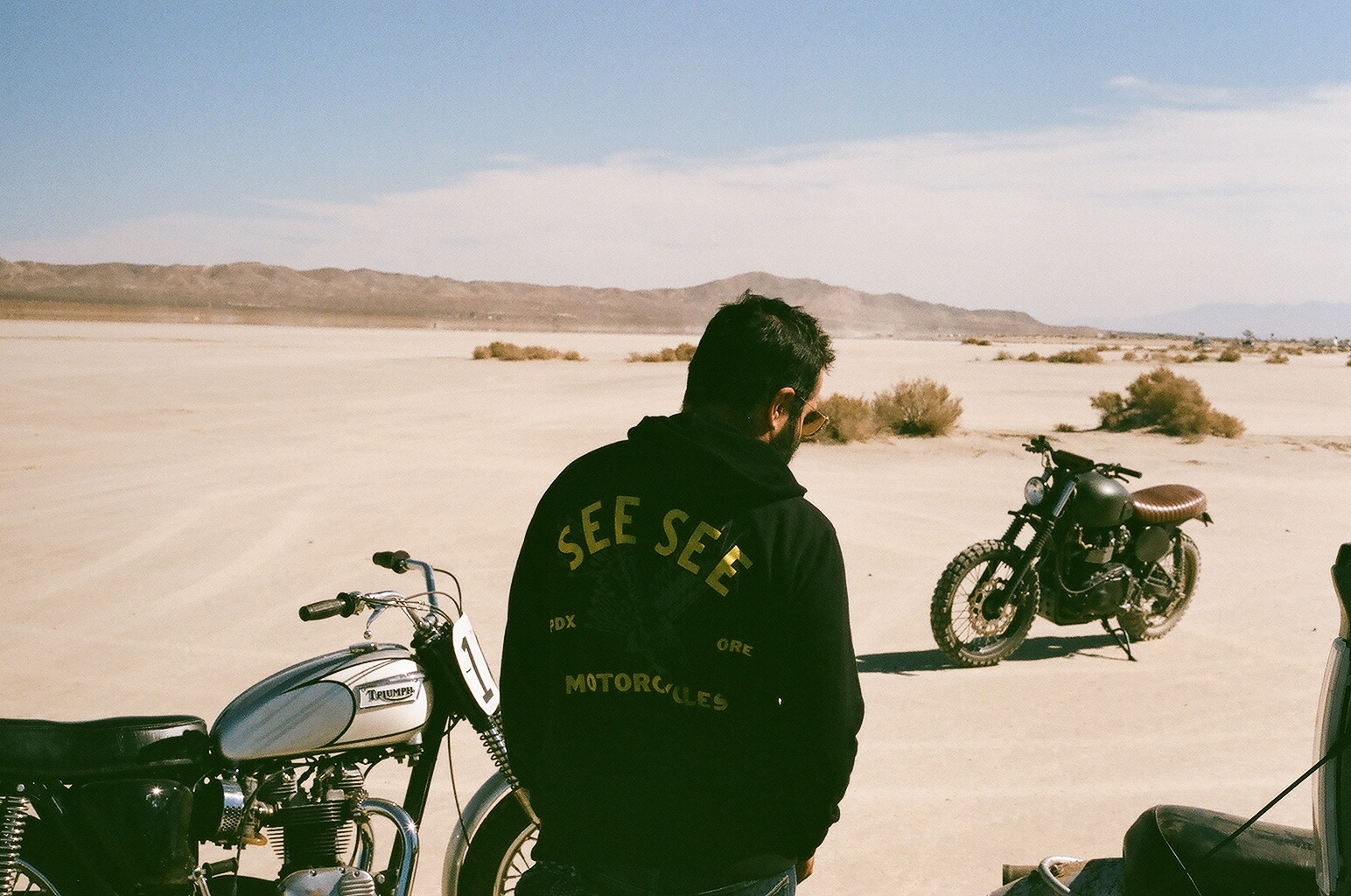 And here is a quick clip from the day !